Over the past few years, there has been a huge influx of private users of high-pressure cleaners 'giving up' on low quality and often low performing, heavily advertised products with short life expectancy with users now selecting to purchase professional products.This strong demand for professional quality products and at an affordable price has seen the introduction of the new Kranzle Family K 1050 series. Not to mention they are better for the environment as they wont end up in landfill, as they are designed to be repairable When was the last time you saw a home and garden pressure washer with the pump proudly on view, and not hidden away under a mountain of plastic covers! Even the accessories are made with stainless steel lances and brass fittings! German built Kranzle quality throughout.

Professional quality equipment that lasts.
Irrespective of how often you use the equipment, we understand that when you want to use it - you expect it to work! Kranzle products are user friendly, reliable and durable. Kranzle products are available exclusively from specialist dealers, and for good reason: If you pose high demands to quality and function of your machine, you will expect professional service and support as well.
Professional service and support is offered by experienced, trained and authorised Kranzle partners located around the United Kingdom. Wessex are at hand to help you with all questions relating to sales, logistics and after-care. This level of after-care, service and attention to detail typically not found in DIY stores.
Download the Kranzle Home & Garden Information Brochure here
Aftersales support and accessories - From a Kranzle service center
Wessex Industrial is a Kranzle home and garden specialist service center. You can trust us to give you the right advice when choosing a pressure washer for use at home and around the garden. We have 20+ years of knowledge of Kranzle pumps, and rate them to the very best in the world, that's why we use them in our industrial machines - because nothing else even comes close. Beware of "specialists" selling pressure washers one day, and steam irons the next.
The Kranzle K1050 pressure washer range - A cut above the rest.
The Kranzle K 1050 range of machines feature the same ultra reliable pump and motor of Kranzle industrial pedigree, Tried and test over the decades, and widely accepted as the best manufacturer of high quality and high efficency high pressure pumps. The K 1050 range comes in 3 versions; The K1050 portable, The K1050 TS with wheeled trolley and the High Spec Kranzle K1050 TST with wheeled trolly, hose reel and auto stop system.

Should I buy the Cheapest pressure washer?
Yes! You should buy the machine thast offers the best value, but which is that? If, for example, you spent £100 on something that only lasted 30-50 hours the machine would have cost you perhaps £2.50 per hour to own. However, if you spent around £400 on proper equipment that gives you in excess of 5,000 hours usage the machine would be costing you less than 10 pence per hour to own.
Watch the Kranzle K1050 range video overview below.

Checkout the Kranzle K1050 accessories overview below.
Perfect K 1050 accessories for even more applications than ever thought possible!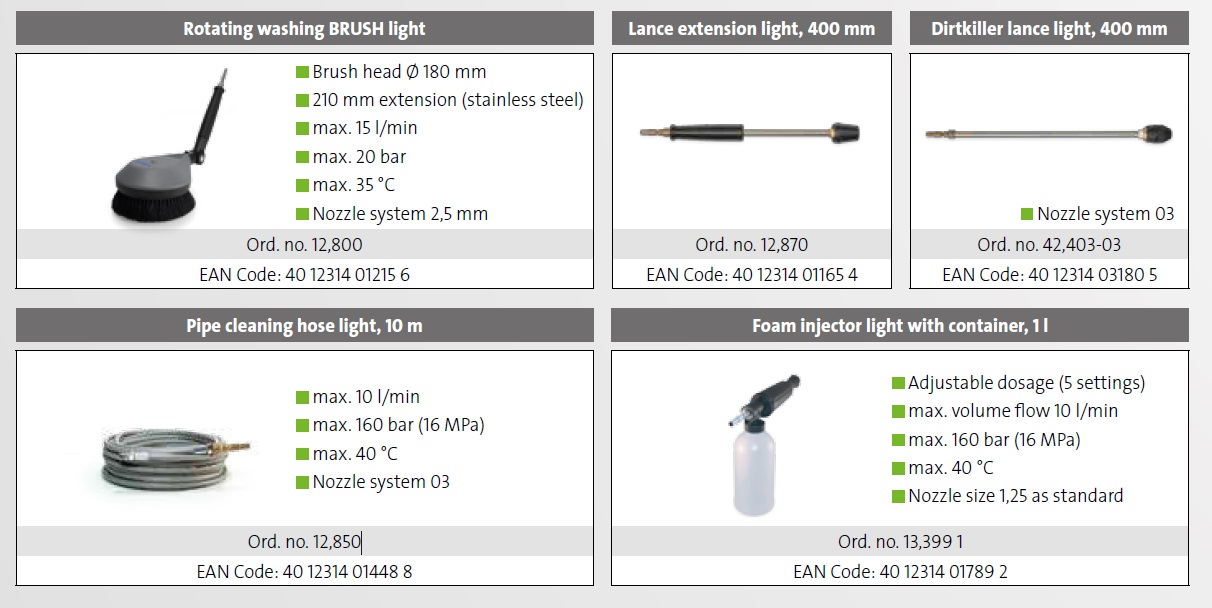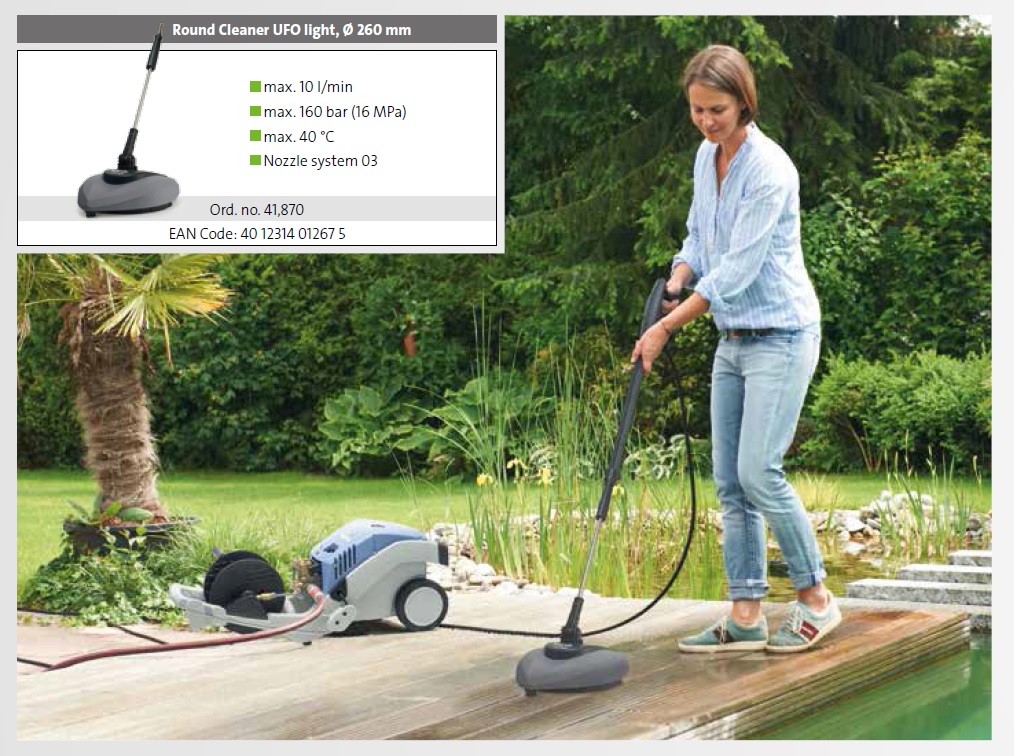 Checkout the Kranzle K1050 accessories overview below.
For more information, help selecting the right model, accessories, pricing and to order, please contact us on 01935 411876, Or call into our showroom in Yeovil to see the Kranzle range and accessories for yourself.